Ding Zhen element the living Buddha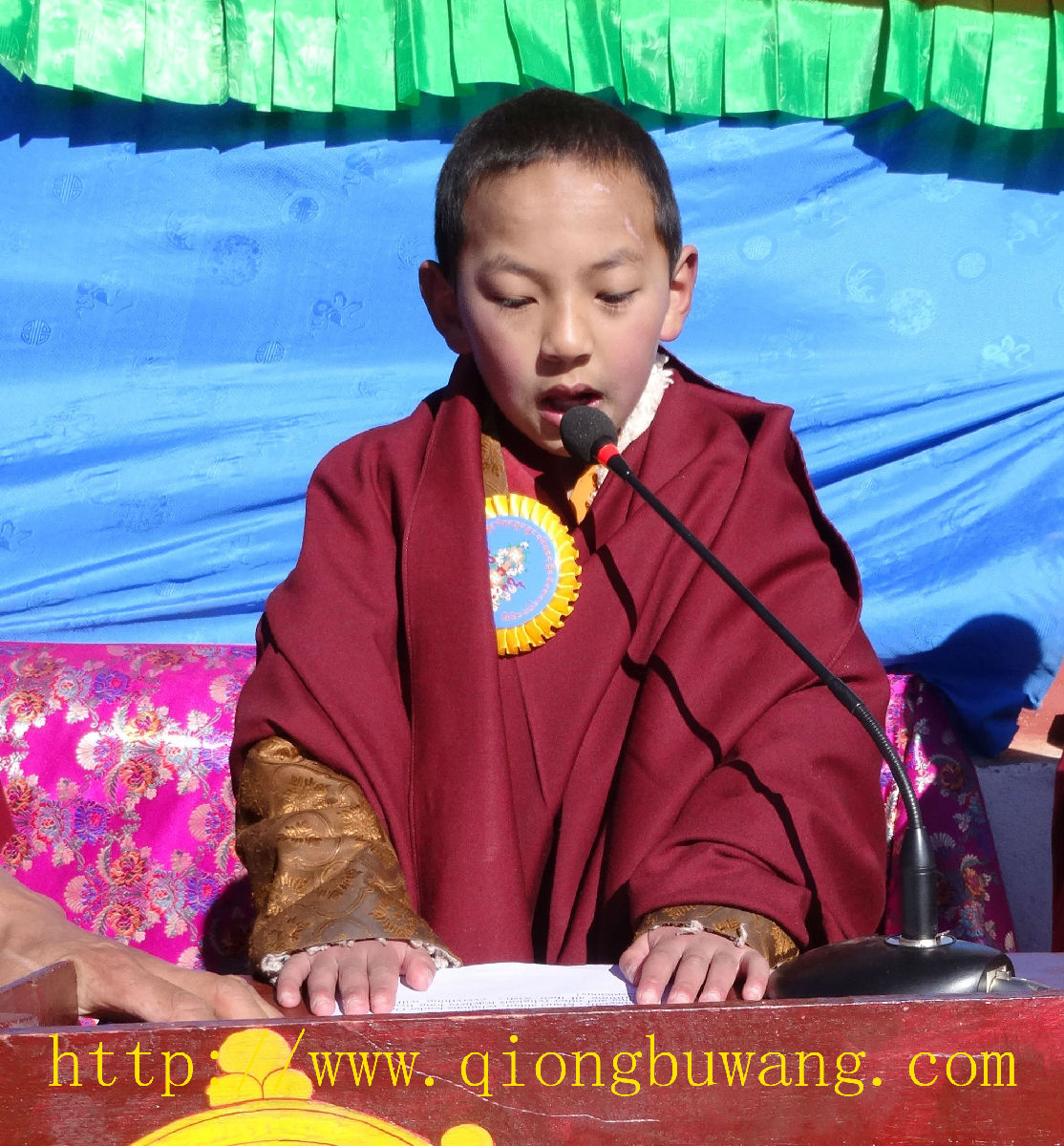 In innumerable aeon accumulated merit and wisdom
The primary one of these thousand Buddha
Great bon Buddha teacher in the fortunate aeon
To remember the kindness and heartedly pray
More glorious and shining than Gangdise mountain,
more deeper wonderful than Maphang lake,
the interpretation more deeper and boundless than the sky,
the source of all the happiness and benefit,
"Four doors and five treasures Bon ancient classical scriptures repair assembly" the content was wrote by the leader of all the sentient beings, bon religious leader Shebrab Gyalmtshan, who was born in the nature of empty and compassion,
and turned the dharma-wheel like the best treasure praised the world to be above.
But the believers, their white karma was very shallow, therefore the dharma changed with serious damage many times, during the many Yogis and awareness holders faced various difficulties, even some of them lost the most precious lives.
This time, religions leader Odse Jinpa have grow the compassion and great love for all sentient beings, called in a lot of scholars, and established "the ancient classical teachings repair collection group" under his leadership.
In the scripture, there are many pages with not clear writings, damaged or missing parts, they work to repair and finishing a good the old parts, and then printing to give the scriptures to all the over the world numerous religious followers hand.
Let every believer could pray or offer scriptures the priceless jewel in their home, it accumulated infinite merits.
The Buddha gave the excellent bon teaching
The source of happiness for sentient beings in lifetimes
The real virtuous teacher gave eloquent wisdom
The key to open bring the energy the mute can speak
Today is auspicious day with the sun,the moon and the stars in sky,and lucky times on the ground,in the auspicious day,in Chongpo Dingchen monastery,we held "the ancient classical teachings repair collection group" ceremony。
Today I am very happy.
I wish you all be Good luck.
I wish in the future the bon scriptures long live in the world, and the religious followers will increase as more as the earth dust.
Especially,Manri abbot,religions leader Odse Jinpa and other religious teachers long live,fulfilling all their wish,everything will be auspicious!